Are you feeling:
Overwhelmed, stressed or anxious
Impatient, short tempered or over reactive
Tired or restless
Distracted or lacking in motivation
Emotional or self critical
Do you want to feel:
Calm and peaceful
Rested and refreshed
Focussed and productive
Patient and mindful
Creative and inspired
Joyful and content
Then this course may be for you...
Learn to live with greater awareness, peace, clarity and enjoyment with this 31 day Mindfulness Meditation for Beginners course. This comprehensive, yet simple to learn and secular program teaches everything you need to know about how to implement mindfulness and meditation into your daily life, to cultivate mental, physical and emotional wellbeing.
This course contains 5 hours of content that can be done at your own pace and in your own time, e.g. you could do a little bit each day for 31 days or a module a week for 6 weeks. It's yours to keep and you can download the meditations and the PDF guides to keep on your computer or phone to refer to any time.
What you will learn in less than 30 minutes per day (including a daily 20 meditation):
Tips to incorporate mindfulness into every day activities for greater life enjoyment.
Breathing techniques to reduce anxiety and stress and increase focus, clarity and productivity.
Sensory awareness tools to enhance every day experiences.
Exercises to relax your body and ease aches and pains.
How to reduce overthinking and being controlled by your thoughts.
Methods to accept, process and release emotions.
How to establish your own meditation practice.
Inclusions:
5 x hours of content across 6 modules.
29 x lessons of less than 10 minutes each containing a combination of slides, audio and videos.
5 x meditations to practise and download.
6 x PDF guides you can download, read and refer to whenever you need.
1 x 30 minute 1:1 online mentoring session to use any time within one month of enrolling.
Money Back Guarantee:
I am so confident that this course will give you all the tools you need to begin a meditation practice, as well as so much more in value, that I guarantee to give your money back if you don't agree after completing the course in full.
Facebook Group & Email Support:
For additional support, tips, guides, meditations and more, join my Facebook Group - Mindfulness Meditation for Beginners.
Plus you can email me at any stage throughout the course if you need any assistance or clarification on any of the content or have any questions, comments or feedback.
Hi, I'm Michelle and I am passionate about teaching people the benefits of living mindfully and practising meditation to stop feeling overwhelmed, learn to manage stress, live more peacefully and become more calmer, focussed and productive.


Like many people, I began learning meditation during a challenging period of my life. I was separated, running a business, selling a house and looking after two children. I was completely overwhelmed and drinking alcohol and taking painkillers every day to cope.
When I tried to meditate I couldn't sit still for more than five minutes or count up to ten breaths! I found trying to learn through an app or on my own just wasn't working and so I began researching and studying meditation and looking for teachers.
I did Mindfulness Meditation Teacher training at the Gawler Foundation (based on Jon Kabat-Zinn's MBSR program), as well as an Advanced Certificate in Guiding and Teaching Meditation through the Australian Center for Mindfulness and Meditation. I have also completed Professor Craig Hassad's Mindfulness for Wellbeing and Peak Performance Certificate (through Monash University).
Im additional to adult teacher training, I have also completed workshops and training specialising in teaching meditation, mindfulness and yoga to kids and teens as well as a Certificate in Youth Psychology and Counselling. One of my passions and goals is to bring mindfulness and meditation to teens, to give them this valuable life tool and hopefully prevent them from using other coping mechanisms such as alcohol, drugs and self harming.
From my studio on the Sunshine Coast I ran Mindfulness Meditation Programs for adults, teens and kids for several years and thanks to COVID am now able to share my knowledge, experience and resources to many more people online.
I am also a Mindfulness Works facilitator; Certified Vereditas Labyrinth Facilitator; run Mindfulness Meditation Workshops and Programs in the workplace, schools and camps; and offer 1:1 Mindfulness Coaching.
For more information please visit my website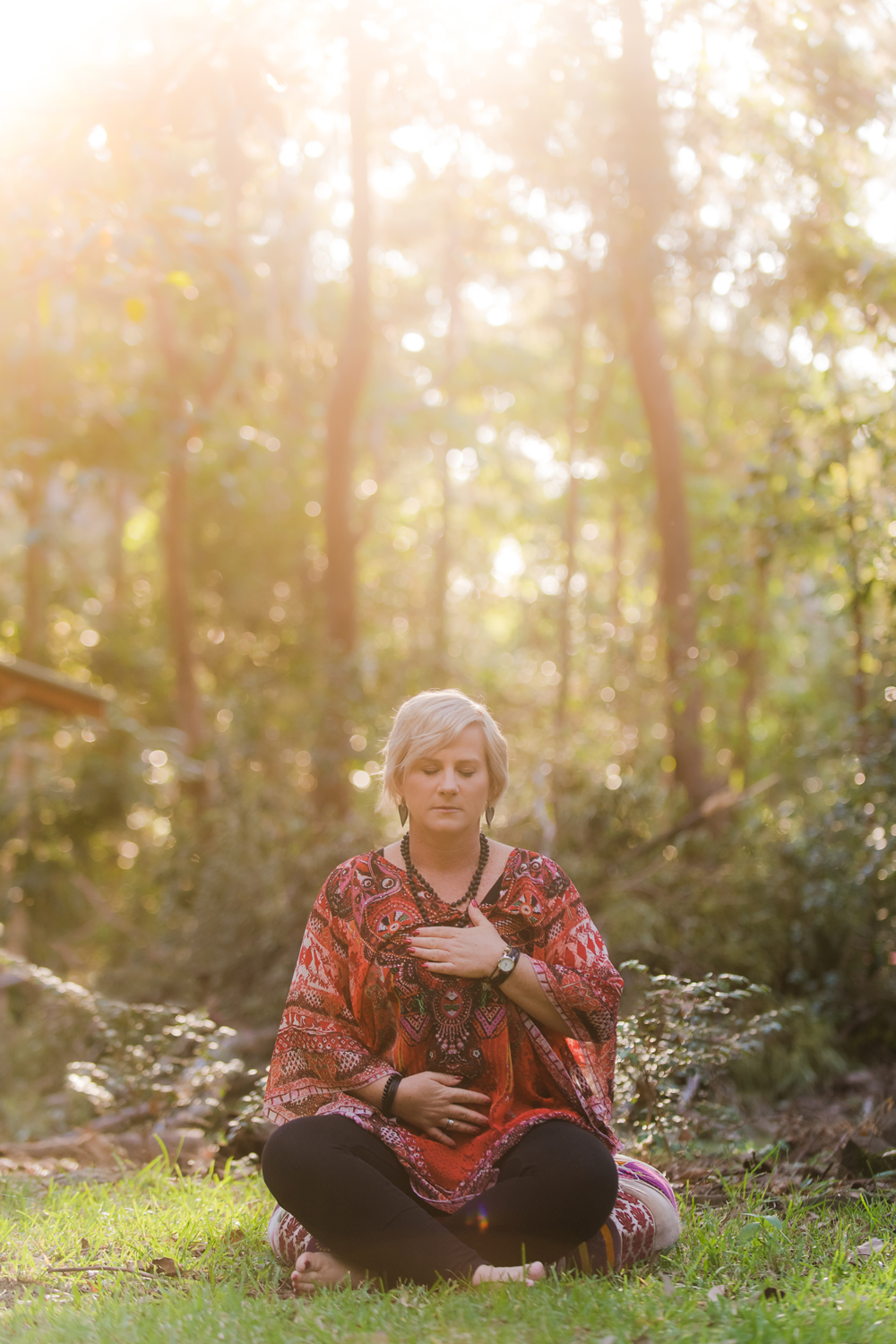 Check your inbox to confirm your subscription