Kids and teens can be easily bombarded with negative images from the news, movies and computer games.
Technology has become a constant distraction, from tvs and computers to mobile phones and gaming devices. 
Being silent and still can make them feel bored and uncomfortable or anxious and disconnected.
This can make them distract themselves with more activity to the point their nervous systems can become overloaded.
Meditation cultivates the resting response our bodies need for optimal health and healing. It also improves attention to cognitive abilities such as learning, memory and problem solving. Teaching children to be mindful and live with a greater level of awareness, helps them to be more present, self aware and accepting, as well as less reactive to stressful situations.
Meditation can help kids and teens:
Calm the mind chatter and relax the body to assist with restful sleep.
Understand and manage stress and emotions.
Aid focus, concentration and productivity.
Recognise their own inner strengths and resources.
Allow the flow of creativity.
Develop an awareness of the importance of mental self care.
Similar to reading a bedtime story, meditation helps children use visualisation techniques to switch off and enter into an Alpha state – relaxed but alert....
The meditations below include a combination of video files to listen to and watch the demonstrations, audio files of the meditations you can download and downloadable pdf worksheets with optional exercises for some of them. They cover a variety of themes:
Calming
Sensory Awareness
Body Relaxation
Confidence & Self Esteem
Focus & Clarity
Problem Solving
Affirmations & Gratitude
Creativity
New meditations are added each month - all included in your initial one off sign up fee.
Available in days

days after you enroll

Meditations for Kids
Available in days

days after you enroll

Fun Facts
Hi, I'm Michelle and I am passionate about teaching kids and teens the benefits of living mindfully and practising meditation to stop feeling overwhelmed, learn to manage stress, live more peacefully and become more calmer, focussed and productive.
I tried to learn meditation on my own, during a particularly challenging time in my life, but I had no idea where to start or what I was doing.
So I began looking for teachers and studying meditation - completing Mindfulness Meditation teacher trainer at The Gawler Institute; Guiding and Teaching Meditation with the Australian Centre for Mindfulness and Meditation; and Mindfulness for Wellbeing and Peak Performance through Monash University. 
I've also completed specialised training for teaching kids and teens including Meditation Capsules, Connected Kids, Inspired Kids Yoga, Calm Coach and Youth Psychology and Counselling.
I taught my Mindfulness and Meditation program to adults, teens and kids from my own studio for several years and thanks to COVID am now making it accessible to anyone, anytime via online courses.
I also run workshops in the workplace, programs for kids and teens and 1:1 mindfulness coaching, as well as being a Mindfulness Works facilitator and Veriditas trained and certified Labryinth facilitator.
For more information please visit my website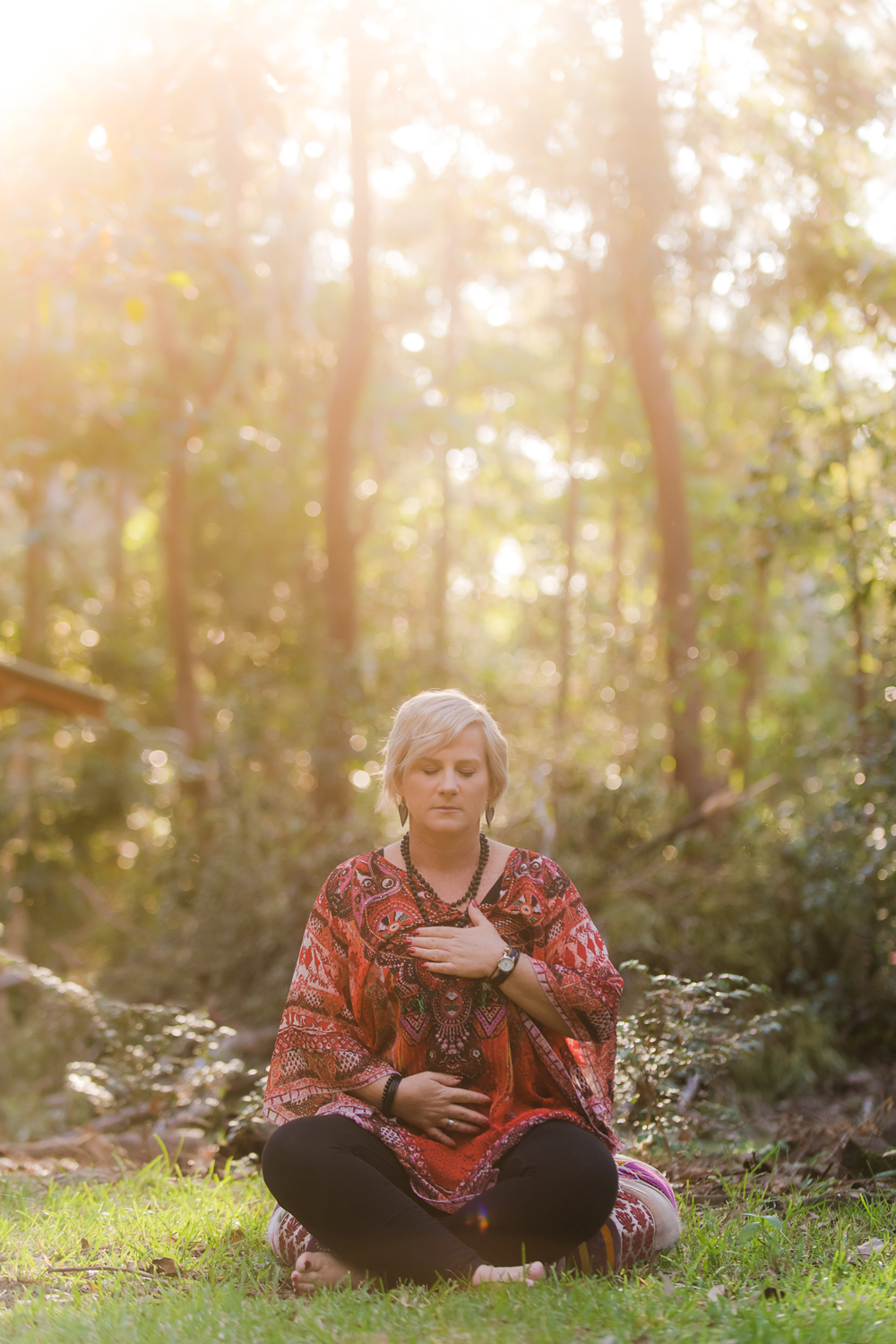 Check your inbox to confirm your subscription